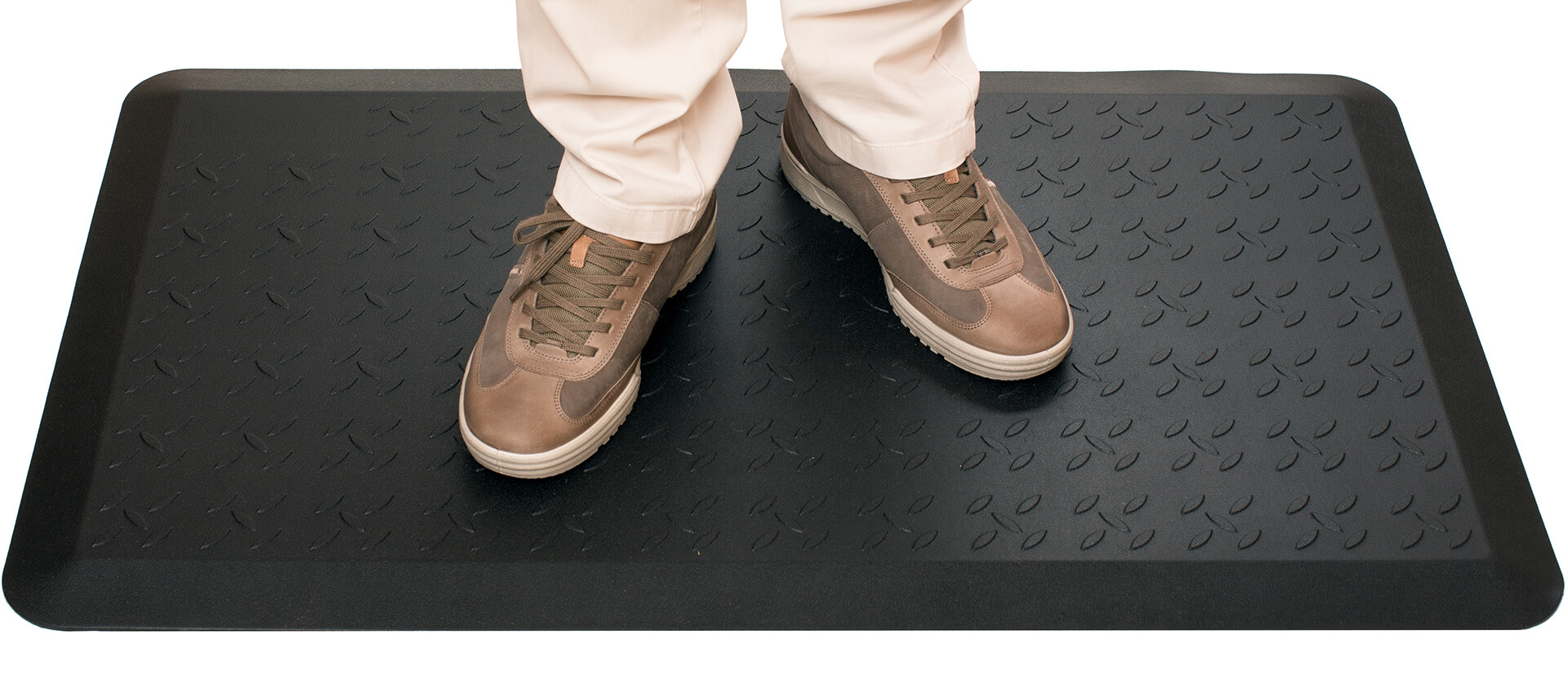 Matting
Protect your floors in style with Black Hills Chemical and Janitorial's wide range of mats for your home and business. We offer options in a variety of sizes and colors, as well as custom floor mats that will give your facility an edge on the competition and keep your floors clean throughout the day.
Stylish entrance mats
Our collection of entrance mats makes it easy to safeguard against dirt and other debris entering your establishment. Our selection includes many choices that will complement your home décor, as well as help promote your business. Adding your company's logo to your entrance mat is an easy way to make an impression on incoming customers and give your business a professional look.
Call us at (605) 342-0788 or contact us to speak with a friendly Black Hills Chemical and Janitorial staff member about customizing your floor mats today.
Comfortable anti-fatigue mats
Browse our collection of anti-fatigue mats, which will help increase productivity and reduce workplace injuries by decreasing the pressure to feet and legs from standing on hard surfaces for extended periods of time. We carry many sizes to suit your workspace.
Maintain your floor matting
Black Hills Chemical and Janitorial also offers the supplies and equipment you need to keep your floor mats clean. Deep clean regularly with carpet extractors from trusted brands like Tornado and Minuteman. Powerful Spartan carpet extractor cleaner is also included in our full line of fast-acting, effective cleaning solutions. We provide equipment rental and leasing so you can acquire the machines you need to make sure your mats maintain their brand new appearance without the need to purchase equipment you may not use often.
Shop our full selection of products
Black Hills Chemical and Janitorial is your one stop shop for all of your cleaning supply and commercial equipment needs. In addition to quality janitorial supplies, we offer skin and personal care necessities to provide your guests the best, food service products for your eatery or bar and grounds maintenance supplies so you can keep your premises safe.
Reliable service
The professionals at Black Hills Chemical and Janitorial are always on hand to answer any questions you may have about the products we carry, ensuring you receive the right tools for your needs. Shop with us and learn why we've been the Black Hills and surrounding region's comprehensive supplier of cleaning solutions since 1947.
Shop at our location
We not only provide easy online ordering, but we are also here to serve you at our location at 1741 East Anamosa Street in Rapid City, SD. Stop in and stock up on all of the products featured on our website and enjoy the convenience of having our knowledgeable staff on hand to answer any questions you may have.